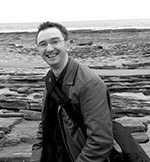 The new site has been a fair while in production. Trying to get a good balance between clear, concise and yet cover the bases is never easy. I hope you like the end result.
Initially I plan on using this space to talk about current issues in photography, share a few of my own approaches on technique and also pick some of the images in the site and tell the back-story of how they came about.
If you have any ideas and suggestions or comments about the site in general please feel free. Also, if you'd like to know the story behind any specific photo on the site please let me know and I'll see if I can add a post on it.
Thanks for looking!
Over and out,
Ian