Sorry I haven't updated this for a while. In brief: my
riding partner James, fell ill at the end of day 1: he had stomach
cramps and lost all power to pedal at any decent rate. We resumed
the next day and he clearly wasn't any better. So, just short of
Inverness we had a tete a tete and collectively came to the
decision he should return home. Naturally he felt bad about leaving
but having him not able to put in the miles or pull on the front
meant we were falling way behind on schedule. I left Inverness
after seeing James off on the train back to Euston and headed off
down the Great Glen… instead of taking the A82 I opted for the
scenic if rather hilly route South of Loch Ness. Seriously hilly…
The wind decided to blow up from the South West so it was a case of
go up slowly or do everything slowly! This wind persisted all day
and I only made it to N Ballachoulish around nightfall. I wild
camped that night in the woods along Loch Leven – an inspired
choice as it was sheltered from the worst of the gusting winds. It
threw it down all night and into the morning. I struck camp in the
rain, headed for breakfast nearby and then rode up Glencoe in
driving rain and wind with the spray from oncoming trucks blasting
my face over Rannoch Moor. The following lorries were very patient
in passing as indeed they have been throughout Scotland. It dried
up after lunch and I made it down Loch Lomond and had a really
wonderful campsite in Arrochar – Mrs MacTavish let me stay gratis
after hearing I was doing the ride for charity! I got to wash and
dry clothes and have a night's sleep. On the Tuesday I headed down
Loch Long and after a detour around Faslane Naval base due to a
missing sign, made it down the peninsula to Kilcreggan, had lunch
while I waited for the small ferry over the Clyde to Gourock. From
there into Greenock and up a huge climb onto a B road which took me
South. Dinner was at Kilmarnock at the New Hong Kong Chinese – who
let me bring the bike in – and then I found a great B&B nr.
Mauchline at Dykes Farm.

A huge breakfast set me up for the biggest
day yet: 110 miles to Penrith via Dumfries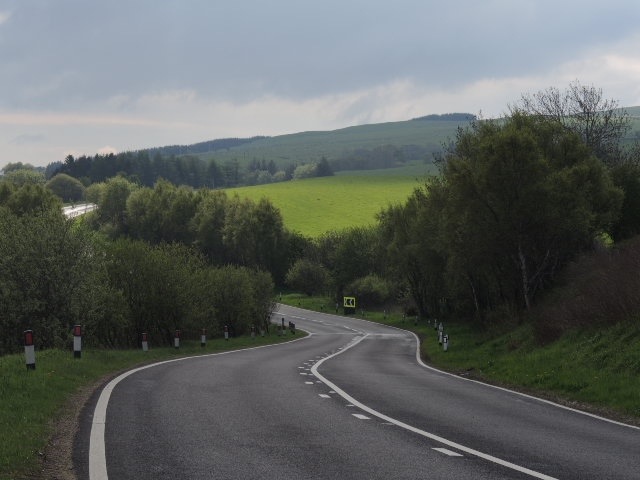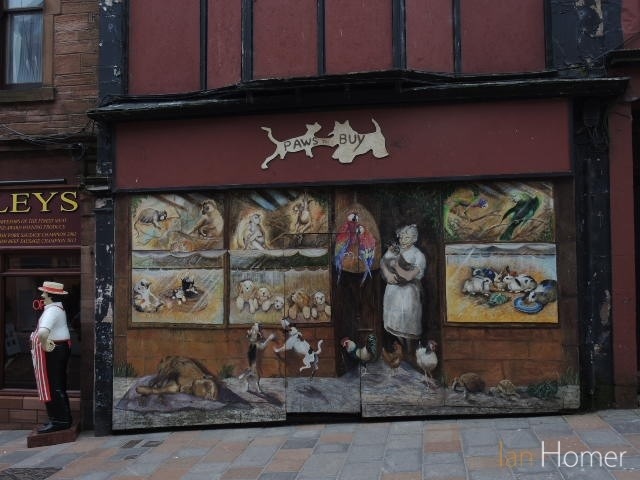 …and Gretna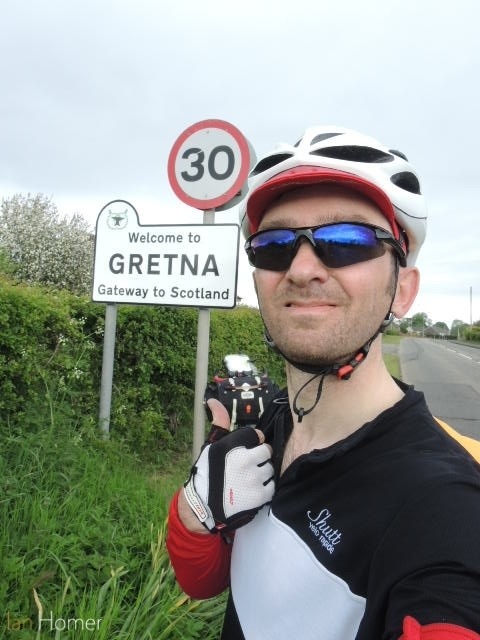 (no time to
get hitched!).
Finally I had a slight tailwind again and not quite
so many climbs for this laden machine.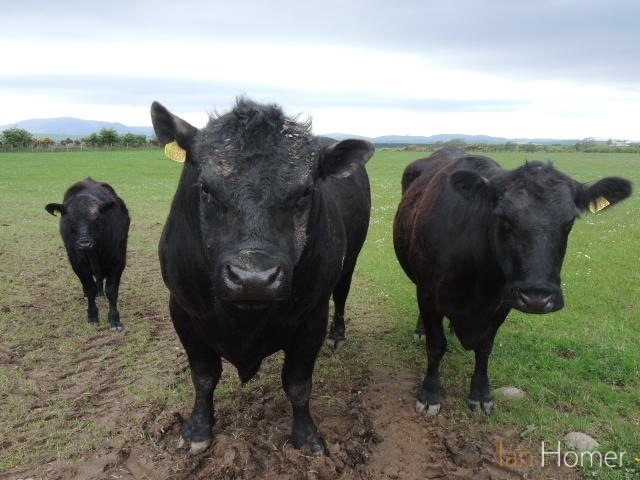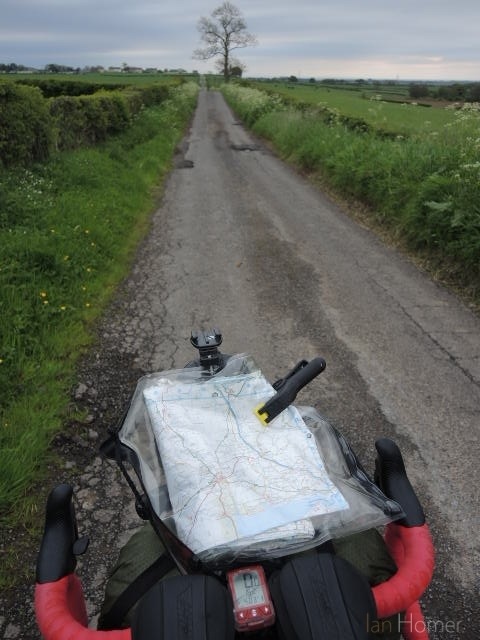 A very nice hostel bed for
the night at The Wayfarer's who have secure cycle storage and I'm
off to climb Shap Summit in the morning!
Progress track until evening Wednesday:
Strava